Welcome to Megatech GNBD Dhaka
Oil & Gas Sector :


Subsurface Engineering Studies :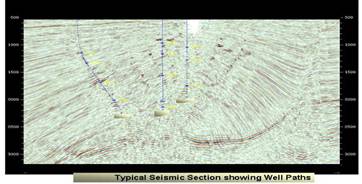 The reservoir studies will be based on 3D methodology all the way with the reserves (STOIIO & UR) and production forecast as two key deliverables.

The petroleum engineering discipline that will be engaged in this work will include production seismologists, reservoir geologists, production geologists, petrophysicists, petroleum technologists and reservoir engineers.

Adequate and timely resourcing of the subsurface team usually has the greatest impact on the schedule to FID. The speed of arriving at closure on the other fronts is directly dependent on how quickly the subsurface definition is achieved and the related uncertainties reduced to an acceptable minimum.

Molecular Sieve Tower & Turbo Expander Unit

Molecular Sieve Tower & Turbo Expander Unit

We have demonstrated our ability to deliver high quality LNG facilities which meet our clients' objectives. We have also pushed the boundaries of LNG, pioneering modularization of liquefaction plants, working on ever-increasing LNG train sizes, applying creativity to solve technical challenges, developing innovative offshore options, overcoming environmental issues and meeting local content requirements.

As we're also experts in onshore and offshore upstream development, we can design and execute the entire gas field development and monetization project, from wellhead to terminal and from concept to start-up.


Industrial Gas Plant & Utilities :
With our expertise and up dated knowledge of our expert professionals we strive to provide engineering services for some process technologies and equipment related industrial Gases as under

Carbon Di Oxide Plant
PSA Nitrogen Plant
PSA Oxygen Plant
Nitrous Oxide Plant
Air Drying Plants
Dry Ice Plant